Exploring Plant-Based Food Alternatives
Part 2 – Innovations from Jebsen & Jessen and Food Manufacturers
Plant-based opportunities
As we learned in Part 1 of our new "Exploring Plant-based Food Alternatives" series, food technology is continuously advancing with new innovations in response to the many new business opportunities offered by the plant-based food market. New plant-based products are being launched continuously, with ingredients companies constantly searching for and providing solutions for the next big vegan proteins, meat substitutes, and dairy replacements.
During the recent Food ingredients Asia 2022 Exhibition in Bangkok, Jebsen and Jessen Ingredients proudly exhibited new plant-based food innovations during the 3-day exhibit. From our many prototypes, it was especially the plant-based foods that received the most attention from participants and influencers. Here are the highlights from our new plant-based prototypes from FiA 2022.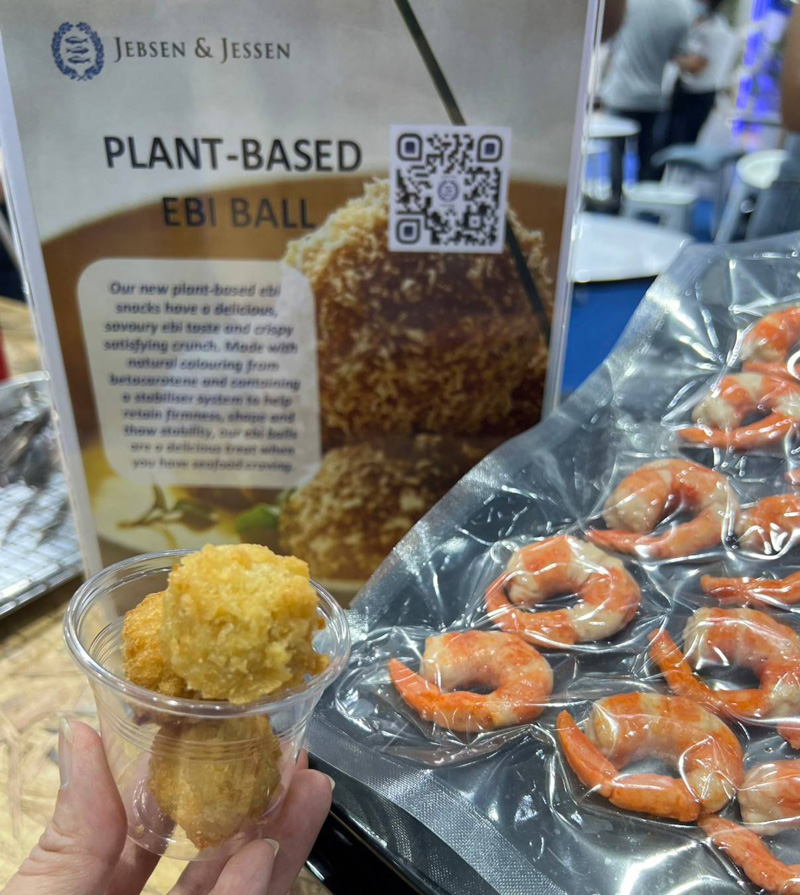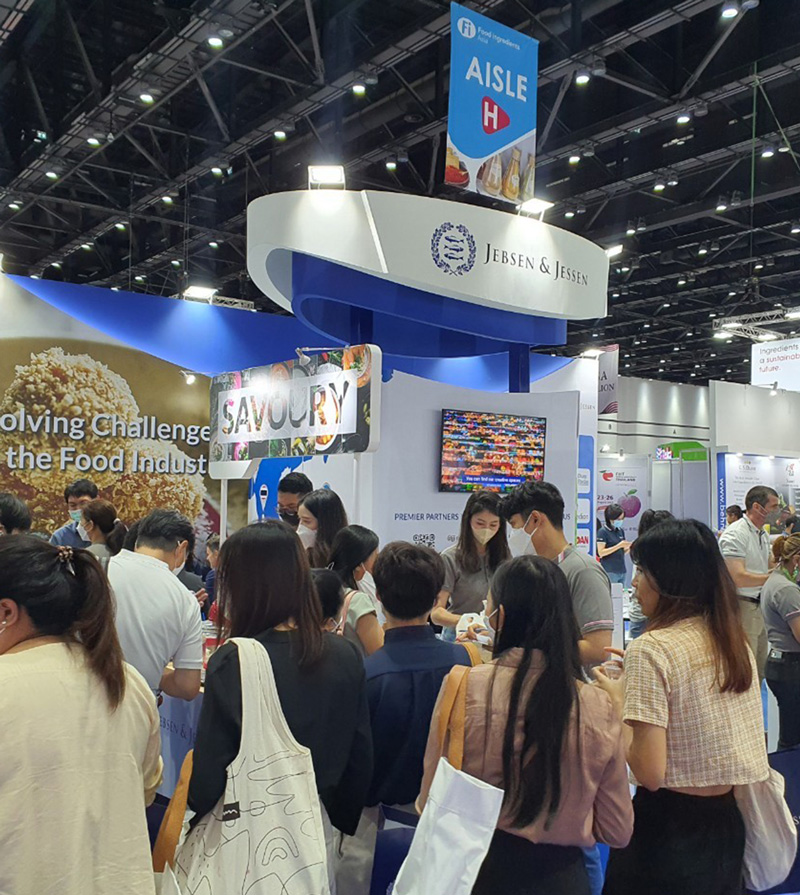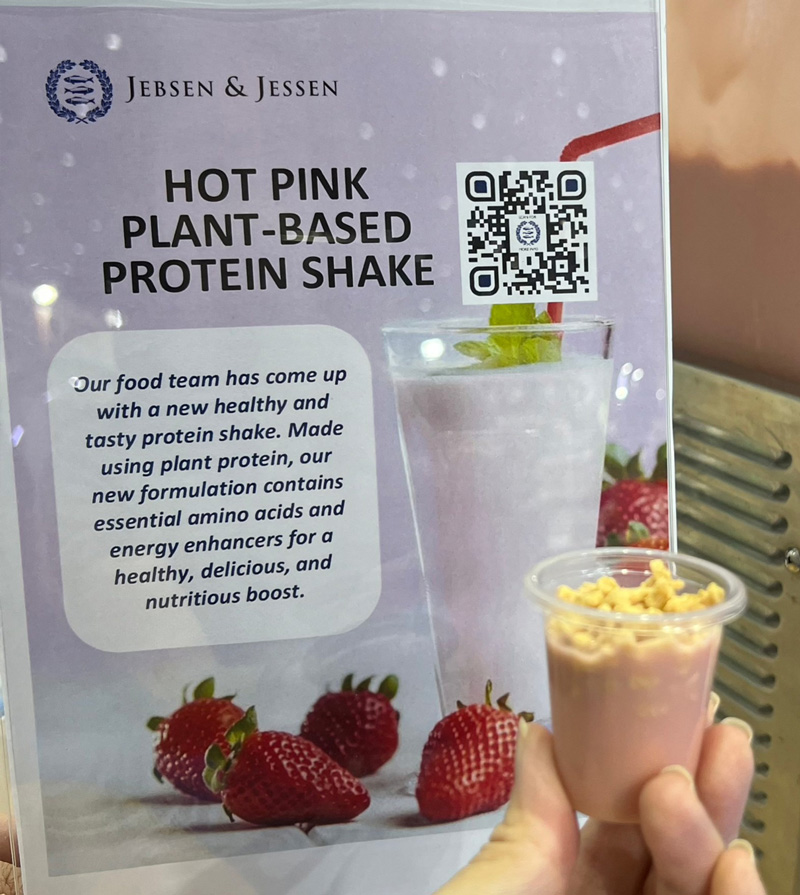 Plant-based cooked shrimp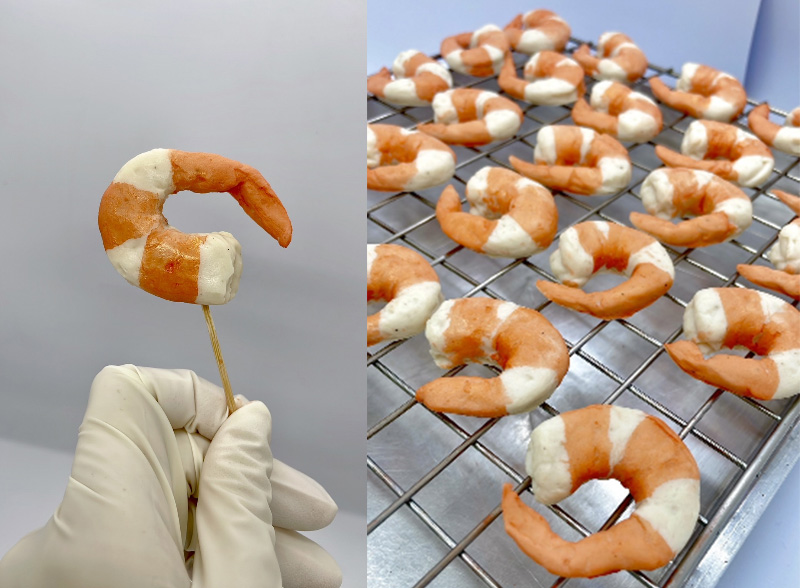 The key ingredient is a blend of stabiliser and pea protein that creates a realistic texture close to real cooked shrimp. The stabiliser system is designed for convenient processing. This is an innovation for plant-based seafood. In addition, glycine is added as a flavour enhancer as well as natural colour to mimic the look of cooked shrimp. Say goodbye to seafood allergies with our new delicious plant-based shrimp.
Breaded plant-based ebi ball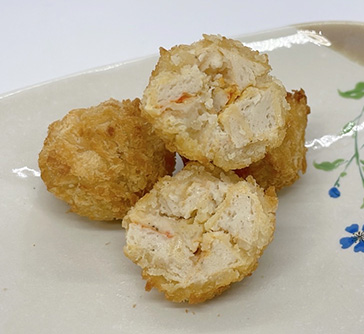 Our plant-based ebi ball is based on our plant-based cooked shrimp, which we further developed into a breaded ebi ball snack bite. This is a great example of added benefits and opportunities for business development and product innovation when creating plant-based foods. (Plant-based Ebi Ball)
Hot Pink Plant-Based Protein Shake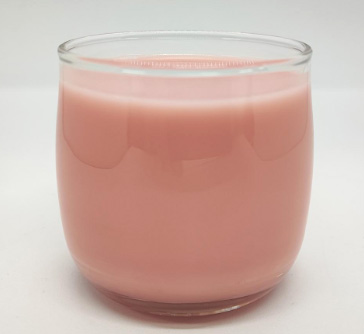 High protein drink with natural plant-based colour. A glass of 350 ml contains 20 g of protein. This is an alternative to dairy products made with pea protein which does not cause allergic reactions for the general consumer. The uniqueness of our pea protein is high dispersibility, reduction in cooked flavour without astringent effect, while light in color and no powdery consistency when drinking.  (Hot Pink Plant-Based Protein Shake)
If you are interested in plant-based products or ingredients, just connect with the Jebsen & Jessen Ingredients Food team. Together with our world-leading food technology partners, we are ready to support your product development and to be your solution for plant-based innovations.
Related Articles & Trends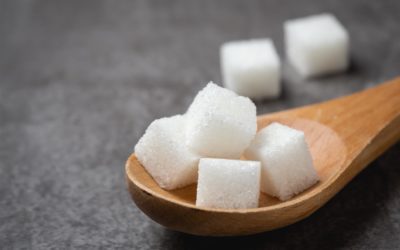 Discover the perfect sweetening solutions for your food manufacturing needs. Explore a wide range of sweeteners, from traditional sugar to sugar alcohols and innovative substitutes, to enhance your products' taste and appeal.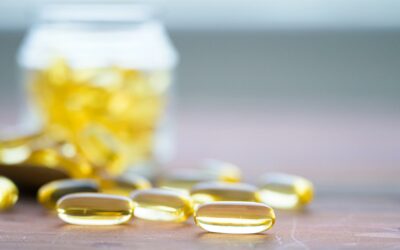 In Part 1 of our series "Unlocking Health Benefits with Supplements", we looked at supplements that are popular with athletes and fitness enthusiasts such as BAACs, L-Carnitine, MCTs, and CLA. In part 2, let's have a closer look at fish oil and its many benefits.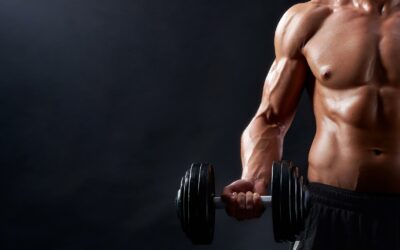 Athletes and exercise lovers are constantly looking for ways to improve their performance and achieve their goals. Supplements are one option that can help the body perform better and recover faster after each exercise. So, exactly what kinds of supplements are athletes and fitness enthusiasts taking?