Part 2 – Omega 3, EPA and DHA
In Part 1 of our series "Supplements for Health", we looked at supplements that are popular with athletes and fitness enthusiasts such as BAACs, L-Carnitine, MCTs, and CLA. Amongst other benefits, these health supplements boost energy and muscle growth, help burn fat and ease recovery after exercise. In part 2, let's have a closer look at fish oil and its many benefits.
With so many new technologies and innovations in this world, our daily lives are rapidly changing. People spend much of their time working and lack healthy foods and exercise. This is leading to health issues and cumulative stress that can lead to non-communicable diseases (NCDs). Dietary supplements may be an alternative source of healthy foods because of ease of preparation and consumption. However, they are not medicines and are not intended to treat or mitigate diseases.
Let's have a closer look. Fish oil is the fat or oil that's extracted from fish tissue. It is concentrated omega-3 fatty acids usually in the form of docosahexaenoic acid (DHA) and eicosapentaenoic acid (EPA). DHA and EPA can be extracted from microalgae also. The algae oil is suitable for vegan diets and has a milder smell than fish oil. Let's look at 5 key health benefits of omega-3s.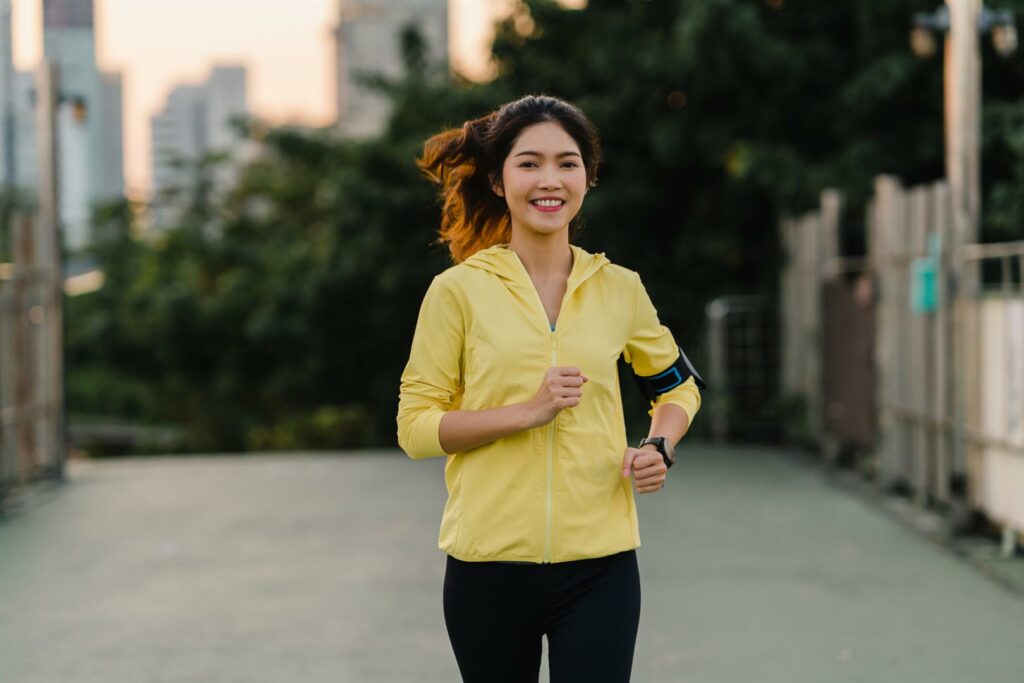 EPA and DHA can improve cholesterol levels. They can increase levels of HDL (good) cholesterol and may also lower levels of LDL (bad) cholesterol and reduce serum triglycerides, which may contribute to hardening of the arteries or thickening of the artery walls. Furthermore, EPA and DHA have also been shown to lower blood pressure and prevent blood clotting in arteries (a key factor leading to hypertension). Lastly, EPA and DHA have been shown to increase the conversion of saturated fat into metabolic energy. This may inhibit the enrichment of lipids in fat cells and possibly hinder weight gain.
2. Cognitive Brain and Mood Health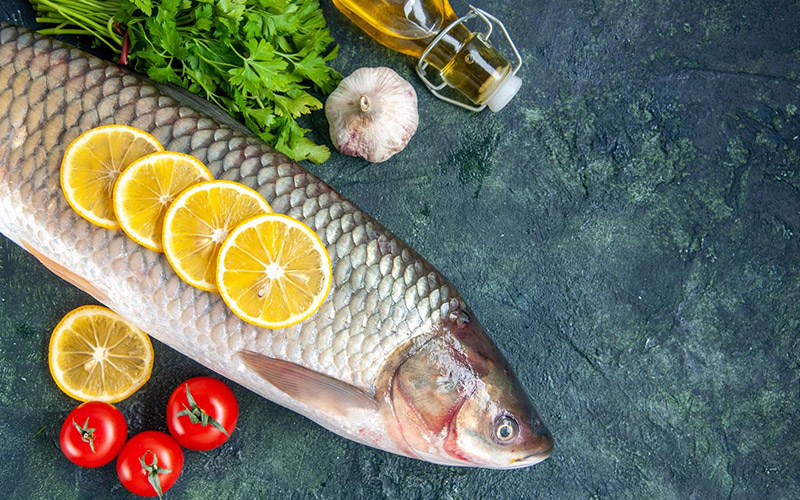 DHA is the Omega-3 fatty acid abundantly present in a healthy human brain that is integrated into the membranes of nerve cells and is important for normal tracking of electrical impulses as well as the release and uptake of neurotransmitters. It protects brain cells from inflammatory processes induced by different diseases such as Alzheimer's, poor memory, mental decline and depression. DHA contributes to the maintenance of normal brain function. It is stated that beneficial effects are obtained with a daily intake of 250 mg DHA.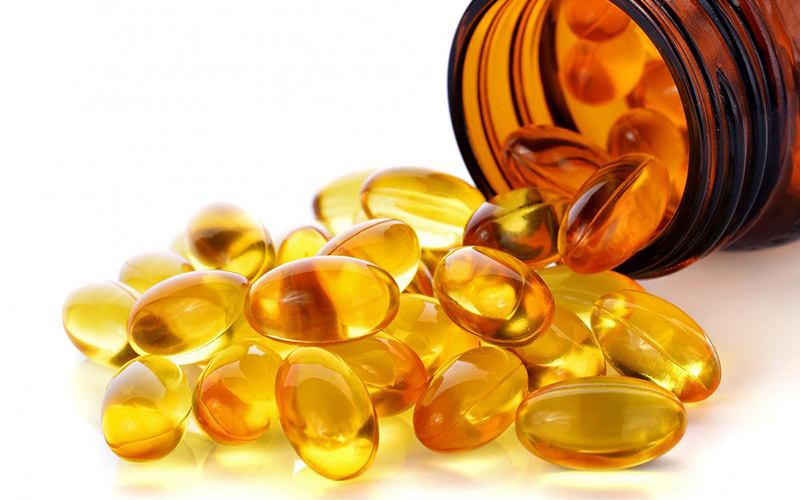 Omega-3 fatty acids play an important role in eye health. The light-sensitive retina layer of the eye is the tissue with the highest concentration of DHA in the human body. Same as the brain, DHA affects how light energy is transformed into electrical impulses that are then directed to the visual cortex. Studies have demonstrated that the syndrome of dry eye and eye fatigue can be relieved by Omega-3 fatty acid supplementation.
4. Pre-and Postnatal Health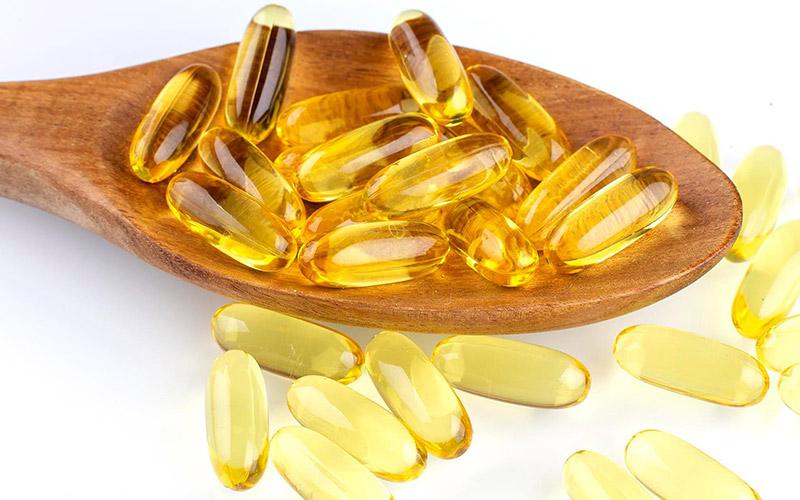 Omega-3 may reduce the risk of premature birth; the second leading cause of death in children under 5 years of age. DHA may improve fetal brain development and infant visual development, including hand-eye coordination. That can also help develop the immune systems responsible for fighting against allergies, such as asthma, in children. These can be supplemented to infants while pregnancy and breastfeeding.
5. Healthy Inflammation Response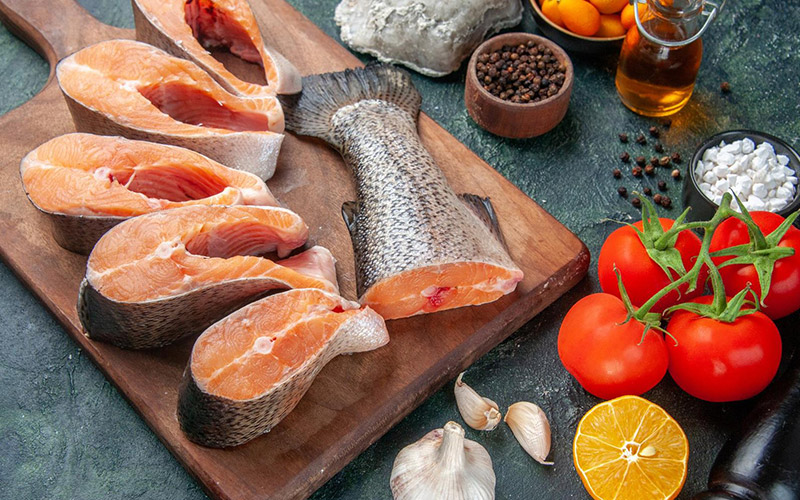 Omega-3s have strong anti-inflammatory effects and can help reduce symptoms of inflammatory diseases, such as rheumatoid arthritis and dermatitis. Omega-3s have positive effects on the inflammatory process following a trauma, by reducing the tissue content of pro-inflammatory fatty acids, preventing chronic malfunctions in athletes. Those are benefits for bone health, healthy skin and sports nutrition.

A world leader in marine ingredients, Epax® is committed to delivering innovative products of unmatched purity and quality. Epax® specializes in high-quality, ultra-pure Omega-3 concentrates. All Epax® products meet or exceed regulatory standards on purity. The Epax® facility is cGMP-certified, US FDA inspected for the manufacture of Pharmaceutical Intermediates and approved by the Norwegian Medicines Agency for the manufacture of Active Pharmaceutical Ingredients (APIs).
Omega-3 / EPA / DHA / Fish oil and Algal oil are classified by the U.S. Food and Drug Administration as GRAS ("generally regarded as safe"). For most adults, WHO recommends a daily intake of 1.1–1.6 grams (1,100–1,600 mg) of omega-3 fatty acids. However, the Thai FDA controls the dosage for omega -3 fatty acids by EPA each or DHA each or group of omega – 3 fatty acids by not over than 1 g / day.
Related Articles & Trends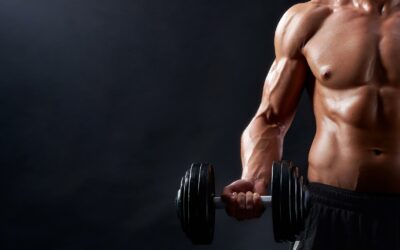 Athletes and exercise lovers are constantly looking for ways to improve their performance and achieve their goals. Supplements are one option that can help the body perform better and recover faster after each exercise. So, exactly what kinds of supplements are athletes and fitness enthusiasts taking?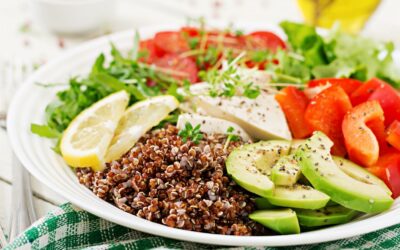 In part two of our "Plant-based Food Alternatives" series, we will showcase some of our most recent plant-based innovations and prototypes that we displayed to the public for tasting at the recent FiA 2022 exhibit in Bangkok.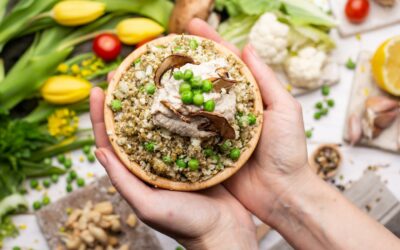 Are you ready for the plant-based revolution? Join us in this new 2 part series where we explore plant-based meat alternatives and share some of our own innovations in this rapidly growing sector.