Our food team has developed a new mixed berry-flavoured gummy that is yummy, low in sugar, and good for your eyes and brain, as the gummies contain both DHA algae oil and carotenoids.
Good for EYE, Good for YOU!
Our food lab has created a new delicious gummy formulation with added health benefits. Made with natural sweeteners and containing DHA algae oil and two beneficial carotenoids, this healthy snack has added benefits for brain function and improves your eye health. Take a look at the ingredients and benefits behind our new 'Blink Blink Gummy' formulation below.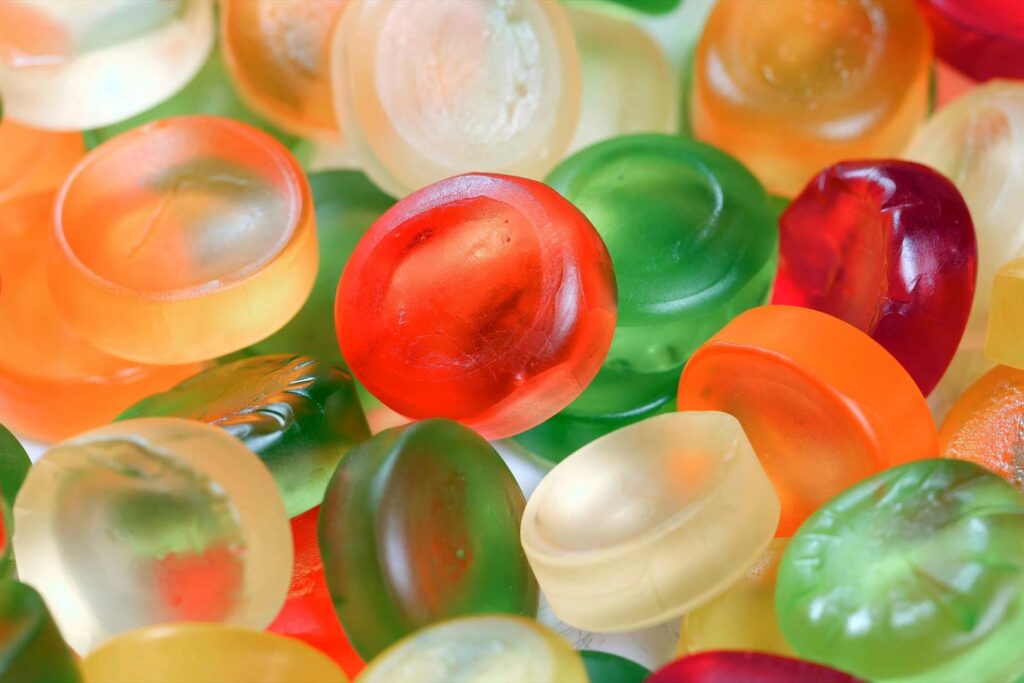 Take a look at the key ingredients of our yummy 'Blink Blink Gummy' mixed berry-flavored snack concept. This is a guide formulation that can be adjusted to fit all sorts of requirements and preferences.
MALTITOL POWDER (Futaste)
Natural sweetener to reduce calories by 50%
Provides a good texture for sugar-free gummy
SUCRALOSE (Anhui Jinhe)
 High intense sweetener to replace sugar

DHA ALGAE OIL (Progress Biotech)
Provides DHA 40 mg / 10 g berry gummies
Benefits brain health
Prevents eye dryness
LUTEIN / ZEAXANTHIN
Improves eye health
Counters harmful blue light for eyes
Provides lutein and zeaxanthin 20 mg / 10 g orange gummy
COLOUR (Nactarome)
Carota Nera Succo Florio Clean PE961CARL
Provide Natural colour for gummy 
Red Radish
Our Consumer Innovation Centres are specialised in developing new and exciting food and beverage products. Our 'Blink Blink Gummy' formulation is just one of the many possibilities. Send us a quick message and we're happy to support your next project.
Related Articles & Trends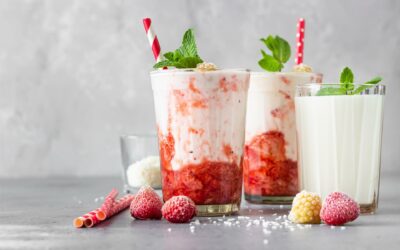 Experience the future of wellness with our "Probiotic Instant Yogurt Shake." A fusion of genuine yogurt flavor, enriched with probiotics to uplift your digestive and immune health. Dive into the creamy goodness, without the guilt of added sugars, making it the perfect treat for everyone—including those watching their blood sugar.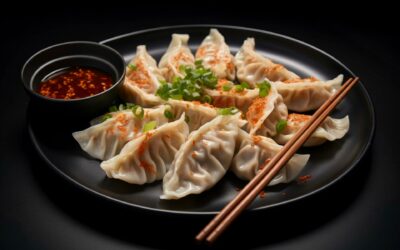 Rediscover the classic essence of wonton soup, now artfully reimagined for the plant-based palate. Our "Plant Based Wonton Soup" effortlessly marries the mochi-like texture of traditional wontons with the hearty taste of minced meat—without any meat.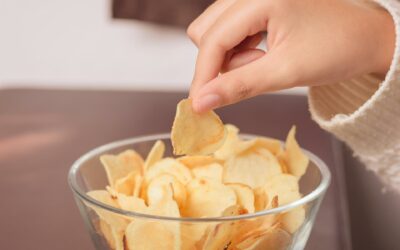 Introducing our new creation "Baked High Protein Chips" formulated with core ingredients that are both nutritious and delicious. Crafted to provide a wholesome snacking experience, these chips boast the power of pea protein isolate, aligning with demands for protein-rich foods and enabling "excellent source of protein" claims.